Virtual Artful Afternoon
read
We are excited to share that our dementia-friendly art program, Artful Afternoon, is now available online!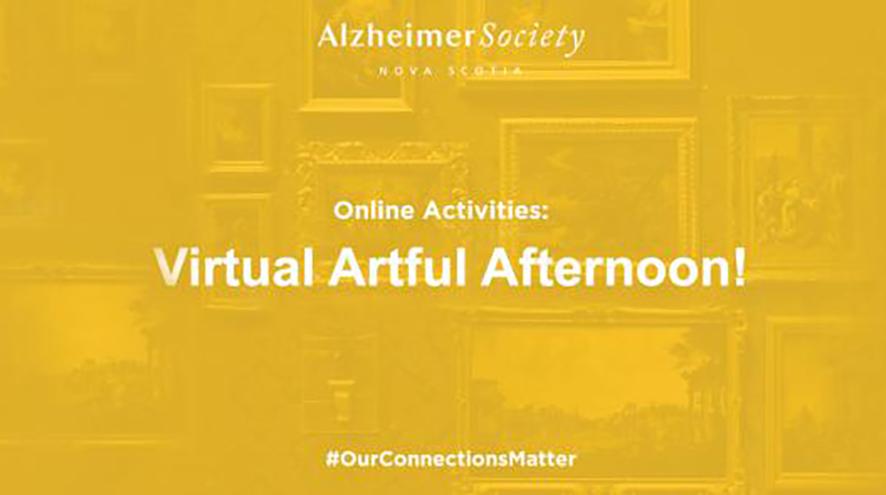 How does this work?
An artist from the Art Gallery of Nova Scotia will guide us through art projects created with common household materials. The sessions will be pre-recorded and posted here so that you can participate at a time that works for you. Be sure to join us for some art therapy from the comfort of your home.
Session 1
Join us for our first Virtual Artful Afternoon session exploring the historical genre of 'still life' art! With the guidance of an artist from the Art Gallery of Nova Scotia, you will have the chance to use various techniques and create your own 'still life' scenes from objects and scenes in your home.
Section 2
In this session, be inspired by the work of Nova Scotian folk artist, Maud Lewis. This is a fun and simple art activity that includes materials you will likely already have in your homes, that can offer a large range of results and possibilities. This activity can be done alone or collaboratively with a partner.
We look forward to seeing your artwork!
If you're on Facebook, we welcome you to share photos of your work and tag the Alzheimer Society of Nova Scotia 

If you do not have Facebook, or if you would like to share them anonymously, please to send them by email to

[email protected]