Local Research Opportunities
read
Find the latest research opportunities for individuals living with dementia and their care partners.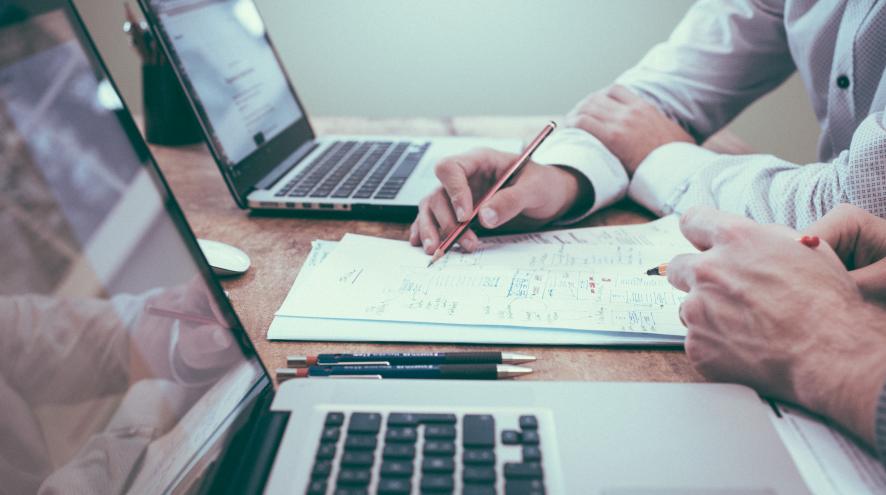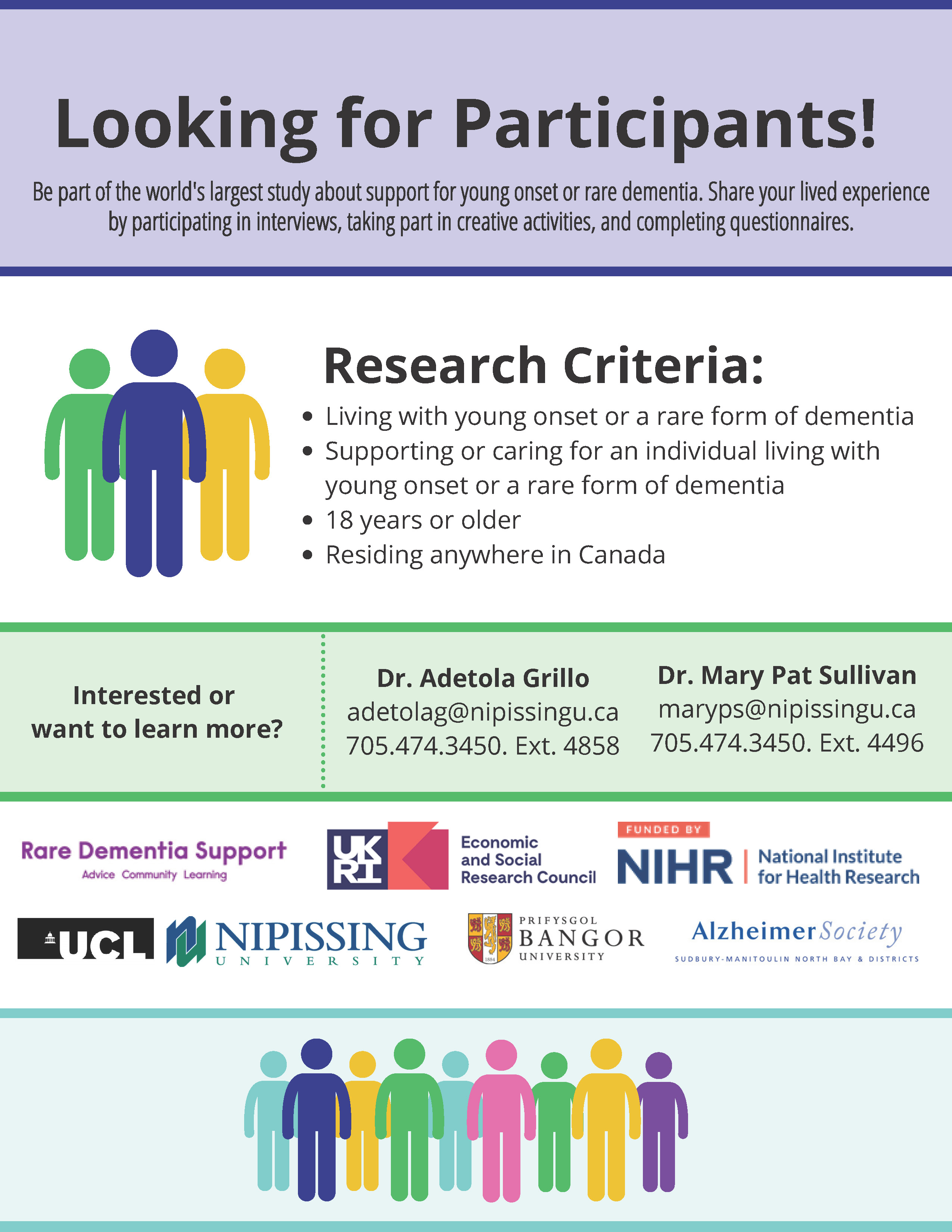 Be part of the world's largest study about support for young onset or rare dementia. Share your lived experience by participating in interviews, taking part in creative activities and completing questionnaires.
The study is a collaboration between University College London (UCL), Bangor University, Wales and Nipissing University, Canada.
If you are interested in participating in this study or for more information, please contact the research team at Nipissing University, North Bay, ON Canada:
▪ Dr. Adetola Grillo - [email protected]
▪ Dr. Mary Pat Sullivan - [email protected]
▪ Dr. Veronika Williams - [email protected]